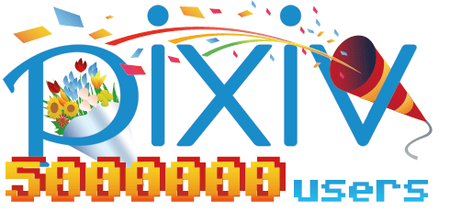 On September 5, 2012, 1,822 days since launch, pixiv hit the five million user mark. Thank you very much to everyone for your participation!
pixiv aims to live up to its motto of "It's fun drawing" by being the premier community for sharing and discovering new artwork.
Since its creation five years ago (September 2007), pixiv has finally reached the five million user mark, with over 29 million submissions and 3.3 billion monthly page views.
With this achievement, we will continue working to ensure all pixiv users are able to continue enjoying the service, and to further improve our user experience.
Thank you, and we look forward to your continued patronage.